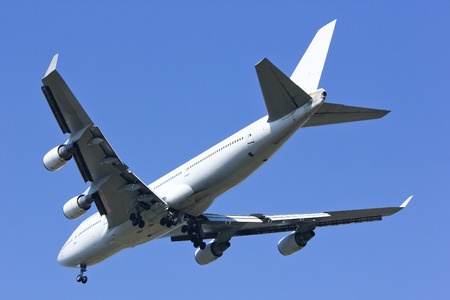 As I write this I am preparing to leave for a 17-day trip abroad. I truly love to travel and have found that immersing myself in territories and cultures that have previously been unknown to me is one of the best ways to disrupt my "status quo" and spark new internal growth.
I love discovering new food, people, art, history, music, architecture, natural environments, and ways of life – all the benefits that travel can provide. And I also love the challenges of travel: missed trains, lost luggage, stolen credit cards, canceled reservations, and closed-for-remodeling attractions. Each time I have had to deal with a disappointing or frustrating situation while traveling, the difficult event has ended up being a catalyst or turning point for a deeper, richer and more memorable experience overall.
However, there is a downside to travel that I have struggled with over the years: the disruption of my daily spiritual routine. I have developed a practice for myself at home that keeps me balanced emotionally and spiritually, at a high vibrational level energetically, and feeling healthy physically. But I find it difficult to maintain my practice when I am on the road.
Hotel rooms are often too small for my usual yoga routine, morning meditation gets scuttled because of an early tour or breakfast commitment or because my travel companion wants to watch television or chat about the day. And journaling is usually neglected because the hectic pace of a travel day doesn't lend itself to quiet reflection and writing.
But when I skip my daily practice for several days there is a price to pay: I gradually become more irritable, drop down a level or two in conscious awareness, stop sleeping well and generally feel out of sorts, interfering with my deeper enjoyment of the experience. So I've been working hard the last year or so to create new travel rituals for myself that will help me stay on an even keel. Here's my strategy for maintaining a spiritual practice during travel – maybe it will be helpful to you, too:
1. Pocket Journaling
On major excursions I bring along a small notebook that will fit easily in my pocket or purse. I record each day's planned itinerary in the front of  the notebook, with notes about special restaurants or sights in the area, metro stops, parks or shops I want to remember.
During the day, while touring around, I refer to that notebook frequently to look up addresses or details I need; and I also jot down brief little notes about the experiences I am having. For example: while at lunch I will write a brief note about the meal or "best gelato ever;" on a train ride I will write a few sentences about some other experience I had during the day.
Eventually I will have compiled a useful collection of notes about the day (a handy reference for future travels) and a starting point for writing a few closing thoughts before I go to bed. Just taking out a few moments for this type of reflection helps me stay centered and focused on the things that matter.
2. Chair Yoga
In my pocket journal I have recorded an 8-pose yoga sequence that can be done in a chair or sitting on the side of a bed. So even the tiniest hotel room can lend itself to this brief yoga practice. After doing these 8 stretches each morning when I wake up, I feel reinvigorated and ready for the day. My body and mind respond well to the familiar feel of stretching and deep breathing and seem to "click in" to that deep place of equanimity that I cherish so much.
3. Mini-Meditation
In a special pocket of my purse I carry with me when I travel two items from my home altar where I meditate and pray every day: an orange mala bracelet and a heart-shaped blue stone; sometimes I also bring along a small battery-operated votive candle. As soon as I get to my hotel room I unpack these items and put them in a special place on the nightstand or a windowsill, where I will see them every day.
Each time I glance at this little mini-altar I am reminded to pause for a moment, take a deep breath and go within for just a few seconds. These tiny breaks bring me back to my center and restore my conscious awareness to a higher perspective in an instant.
With just these 3 simple adjustments to my travel routine I have been able to stay focused, aware and energized on my most recent travels. Think about your own spiritual practice: what adjustments might you make to help you maintain a practice when you are traveling or in any other unusual situation? Send me an email or write a comment and share your tips!
Meanwhile – no matter where your journey takes you – Bon voyage!
Dr. Karen Wyatt is a hospice physician who writes about life and death and everything in between. She is the author of the award-winning book "What Really Matters: 7 Lessons for Living from the Stories of the Dying." Sign up here to follow her posts and receive her newsletter.
Categories: Spiritual Practice