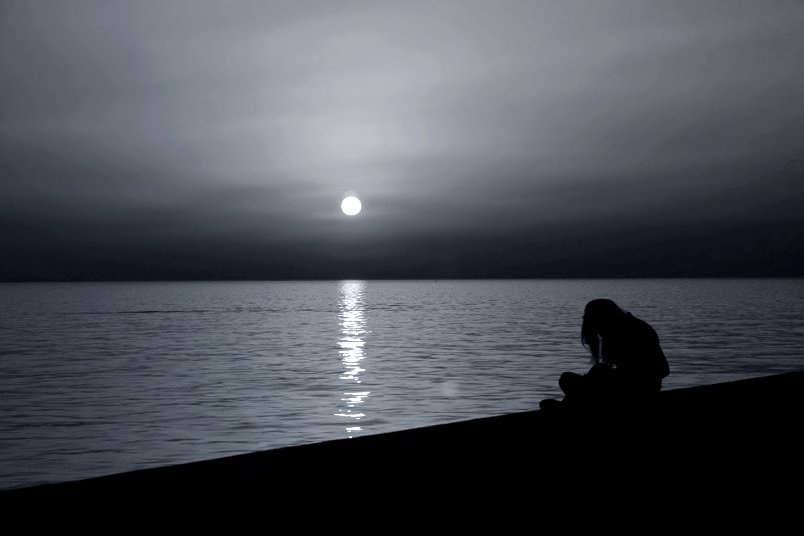 The subject of grief doesn't come up very often in conversation except in times of tragedy. The death of
Steve Jobs
last week is one such tragedy that has led to many discussions about death and dying, the meaning of life and how to cope when loss occurs unexpectedly and leaves you overwhelmed with sorrow.
But the fact that grief is not regularly addressed in our society is one of the reasons why it hits us so hard when it appears in our lives. We are not prepared to handle loss and don't know how to help when it strikes a loved one. And this failure to openly manage our grief has hidden health consequences, as well, A recent study showed that over 50% of patients seeking outpatient mental health treatment were suffering from unresolved grief issues from the past.
My free ebook "
How to Help in Times of Grief
" offers practical suggestions for engaging with friends and loved ones who are suffering a loss and encouragement for overcoming our own qualms about death and dying in order to give support to those in need. Here are some of the suggestions from the ebook:
1.
Presence
is the first thing to offer your grieving friend. Show up at the home, give a hug and ask what you can do to help. You don't have to say much – just be there to listen and provide support.
2.
Listening
is one of the greatest gifts you can give to a grieving friend. And you may be needed as a listener for many months to come.
3.
Providing food
can be the most helpful thing you can do for a grieving person or family. During such a difficult time there is no energy available for grocery shopping, cooking or clean-up. And often there are many visitors to the home who also need to be fed. Receiving meals is enormously appreciated by the bereaved and there are several suggestions in the ebook for helping in this manner. Sign up for Meal Train at
www.mealtrain.com
to help organize and coordinate meal delivery.
4.
Offering services
such as childcare, pet care, housecleaning, yard work, laundry, running errands, providing transportation and housing for out-of-town guests, organizing a thank-you list, addressing thank-you notes, creating a scrapbook or photo collage and typing the memorial program.
6.
Sending a card or lette
r lacks the caring touch of showing up at someone's door with food or an offer to help, but may still be very helpful to the bereaved, especially if you add a personal note expressing your own emotion and concern.
7.
Sending a gift
can be appropriate in certain business and professional relationships though, again, it lacks a personal touch. Some thoughtful gifts, other than flowers, include a charitable donation to a favorite cause of the deceased, planting a tree, a memorial candle or keepsake box, a plaque or framed photograph or a "palm cross" memorial (
www.palmcrossesbyron.com
).
The most important message for you to understand is that your help is needed when your loved ones are grieving. Showing up and providing loving support to them will ultimately benefit you, as well, as you become a stronger and more compassionate person and prepare yourself for your own grief experiences in the future.
To read more about grief, its normal symptoms and stages, what to say to a grieving adult or child, and the grief customs of various religions, check out the full ebook "
How to Help in Times of Grief
."
Categories: Death & Dying, Current Events, Grief