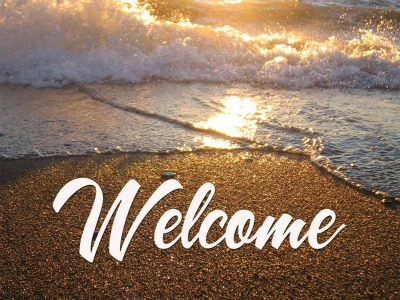 There is no doubt that the world is changing rapidly right before our eyes. Humanity is being stretched at both extremes of existence: propelled into the future by the exponential growth of new technologies in every sector and anchored to a bitter past by the proliferation of tribal wars and barbaric terrorism. And here we sit in the middle, torn between hope and despair, trying to survive in the present moment.
This tension between unstoppable growth and unrelenting destruction was evident on our recent trip to Germany and Switzerland, which happened to take place during the height of the Syrian refugee crisis. As we rode our bikes from one quaint town to another and feasted on fondue and chocolate, we spent our days marveling at various feats of German engineering, like an escalator that moved either up or down depending on the flow of foot traffic, stairs that collapsed into a mini elevator platform for wheelchairs, and the use of remarkably efficient solar energy throughout the country.
But in the evenings in our hotel room when we stopped to listen to the world news, we learned of Pope Francis' historic visit to the US Congress along with the details of the war in Syria and the ongoing mass emigration of Syrian citizens as it was unfolding in real time. On the television screen we were horrified to see overloaded rafts being paddled across the Mediterranean Sea, photos of the heartbreaking discovery of a three-year old child's body on the seashore in Turkey, and crowds of people struggling to pass through border crossings.
In Pope Francis' address before Congress he directed us to remember the humanity of the refugees—to look into their faces and see them as people, not as an "immigration problem." In Germany we heard on the news that many citizens were doing just that: reaching out to help the Syrians and welcome them into their country with food, water and shelter.
We encountered a group of refugees at the train station and, looking into their eyes, saw husbands, wives, parents, children—all exhausted and frightened, all searching and hoping just to survive. They clutched their loved ones close to them, along with their plastic bags filled with a few belongings, as they journeyed on, wondering where they would find a home. They were no different than you or me.
In Switzerland a lovely couple told us that a local monastery would be used to house refugee families and they would be welcomed with open arms into their little community. There are plenty of jobs available there that the aging population there can no longer perform so they are grateful to have an influx of eager workers. "This is how we will change the world," they said with compassionate smiles.
Those words have resonated with me as I have thought about them for the past few weeks. "This is how we will change the world." To provide refuge means to shelter from danger—and isn't that something we all need in our lives?
The world is full of danger, yes, but we are all refugees from our own personal brand of danger—our own self-loathing and self-negligence that threatens to destroy our health and safety, our torturous shame and memories of rejection that undermine our ability to love ourselves, our history of failures and negative behaviors that cause us to doubt our own goodness.
We are no different than the Syrians fleeing the devastation of war in their country—we are just fleeing the devastation we have created in our own lives by being at war with ourselves. We too just want to survive and just want to be at home, in peace and filled with love. To achieve that we must welcome with open arms our own flaws and weaknesses—our fugitive parts that we have rejected and scorned in the past.
"This is how we will change the world": by loving ourselves fully and unconditionally, by accepting our imperfections and recognizing that they are part of the uniqueness we bring to the planet. When we can create a safe shelter for ourselves we will be able to create more safety … and peace … for all of the planet.
Sign Up Now to receive Dr. Wyatt's free Mindshift Blueprint and start changing the world now!
(Dr. Karen Wyatt is a hospice and family physician and the author of the award-winning book "What Really Matters: 7 Lessons for Living from the Stories of the Dying." She is a frequent keynote speaker and radio show guest whose profound teachings have helped many find their way through the difficult times of life. Learn more about her work at www.karenwyattmd.com.)

Categories: Spiritual Practice, Suffering, Transformation