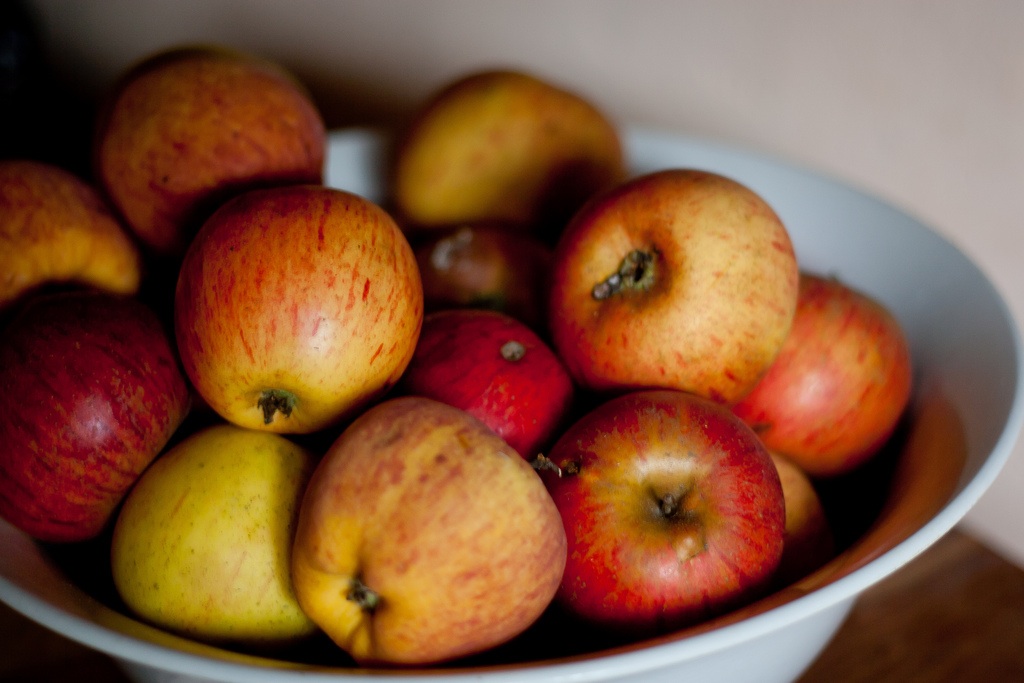 Several years ago I attended a weeklong writing retreat during which we were asked to observe 24 hours of silence. It happened that I drew kitchen duty on the day of silence and when I reported for my shift that morning I found that the cook had written the instructions we were to follow since we weren't allowed to speak. She pointed me to a huge bowl of bright red and green apples bearing the following note:
"These apples need to be peeled."
As I peeled each and every apple that morning I focused all my attention on the task, noting the smooth feel of the skin, the delightful aroma that emerged when it was pierced and the texture of the apple flesh underneath. It happened that my intention for that retreat was to find my purpose and figure out how to live it fully. Peeling apples and going through the day in silence gave me the perfect opportunity to contemplate that intention. Later during my meditation I remembered the message I received in the morning and wrote the following piece:
Apples
On the morning of our day of silence, I awoke to find that the angel Maria had left a note attached to a large, black bowl half-filled with an assortment of apples. A note with a profound message:
"These apples need to be peeled."
These apples need to be peeled.
These apples need … to … be…peeled.
These apples…
in order to become what they have been chosen for,
in order to achieve the purpose for which they have been brought,
… these apples need to be peeled.
Some apples give up their peels less willingly than others.
Some must lose flesh, as well.
And some release their peels so easily,
it is as if they have been waiting for the knife all along.
What I began to recognize that day while peeling apples is that life gradually shapes us into our purpose through the challenges and suffering it presents to us over time. And we can resist our losses or surrender to them – the choice is ours in every moment. But the path toward manifesting the ultimate meaning of life must contain some struggles, for we are meant to be honed and fired - just as surely as the apple needs to be peeled – to release all the sweetness and succulence that life contains.
Categories: Spirituality, Transformation, Suffering